MTB Coaching
Kelly Cycle Coaching can help you if you are looking for specific coaching for your mountain biking and/or cycle cross racing and mountain bike riding, generally.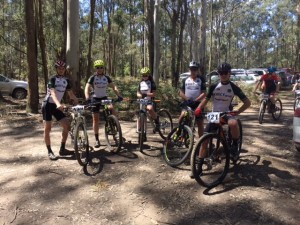 MTB Coaching Program
If you are keen to start a MTB or Cycle Cross coaching program with KCC, please click here to Get Started.
What we can offer you:
design a personalised training program designed to achieve your mtb goals.  This program is designed around your work/study/family commitments to ensure you maintain a well-rounded approach to your dirt riding
log your files and maintain an online training diary
help with your bike skill development. Click here for more details.
teach you postural awareness to suit various types of terrain
opportunity to train with the coaches
improve your ability to pick the 'best line' over all terrain (rocks, sand, mud, grass)
professional bike fit and review of your setup
ability to combine a mountain bike specific program with criterium/road racing (where applicable).
nutritional advice for training and racing
qualified scientific power and lactate testing
Small Group Mountain Bike Private Lessons
Private lessons or group sessions are suitable for anyone interested in learning to ride better.  You don't have to be on a personalised coaching program to take private lessons.
a private or small group lesson can be a great way to gain confidence on the single tracks and learn some vital mtb skills.
| | |
| --- | --- |
| Private Lessons | Cost for 1 hr |
| 1 or 2 riders | $100 for the session |
| 3 or more riders | $50 per person/session |
To arrange your private session, please email Bob Kelly (bob@kellycycling.com.au) or Helen Kelly (helen@kellycycling.com.au) and we can organise a convenient time for the session.