Personalised Coaching
If you are looking for an individual personalised cycling program written to fit in with lifestyle, we can help you.  We cater to all athletes – age and current fitness levels are no barrier. So whether you ride events or perhaps race, we can help you out.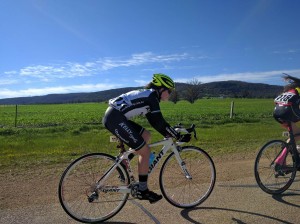 What we can offer you:
Personalised monthly training program (road, track, mountain bike, CX)
Ability to learn and enhance your current bike skills (descending, cornering, sprinting, riding in bunches). Read more about our private lessons here.
Ability to learn race tactics
Challenge event advice – learning how to pace yourself and refuel properly
Advice on nutrition to train and recover well,
Stretching and core stability needs,
Professional bike and cleat setup
Qualified Scientific power and lactate testing
15 years of coaching and directing experience at an International Level (Bob Kelly)
8 years of professional international racing, including two road world championships (Helen Kelly)
Former Australian Road champion and specialist U23 and Elite coach (Rob Tighello)
7 day week access via email, skype, whats app, text, phone
If this sounds like something for you, then here is how to Get Started with KCC.