Orthotics
Many athletes really neglect their feet and don't realise the benefits of professionally fitted orthotics. Some cycling shoes may have less arch support than you need, leaving your feet sliding around inside your shoes. Or perhaps your feet are pronated and you need support to straighten them out.
Jason can provide you with expert advice for all your cycling shoe needs (as well as your casual shoes if also required).  You will need to take your bike (and a pair of knicks) with you to your appointment as Jason needs to review the angle of your foot during your pedal stroke to determine the best solution for your feet.
For all of your orthotic requirements, please contact Jason Nichols of IOS.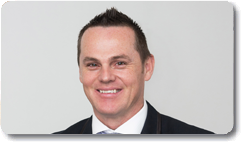 Address: 226 Esplanade, Brighton, Victoria
Phone: (03) 9592 7000
Email: jason@ios.com.au