The Coaches
Kelly Cycle Coaching have a mix of male and female professional coaches suitable for all types of riders who seek coaching from us.
Bob Kelly – head coach
Bob has directed teams at an international level throughout North America and Europe.  He has coached cyclists for over 15 years and has represented Australia in karate, triathlon and orienteering. His 'what you see is what you get' style of coaching is well liked by many athletes who have risen from the junior ranks to winning National titles under his steady guidance.
Level 2 cycling coach
Coached athletes to a State, National and International level for the past 20 years.
Directed professional women road teams in Australia, New Zealand, Europe and North America
Victorian Senior Track Team Coach, 2010
1st, Metro Road Championships, (Masters), 2009
Raced Melbourne to Warnambool, (299km), 2003
Specializes predominantly in the development of adolescent age athletes in both road and mountain bike cycling.
Contact Bob:
0412 827 001
email: bob@kellycycling.com.au
Helen Kelly – road and mountain bike
Helen retired from international competition in February 2010 after racing professionally for 8 years and representing Australia at the Elite World Championship level. She carved out a career as a highly respected 'domestique' and helped her team achieve podium results in world cups, as well as the women's Tour de France and other major international races. Helen's recent journey from club level rider to the pinnacle of women's cycling makes her a great resource for our athletes who are striving to follow this same pathway.
Level 2 Road Cycle Coach
Level 1 Mountain bike Cycle Coach
Raced professionally in Europe, Australia and North America, 2001 – 2009
Raced Women's Giro and Women's Tour de France
Represented Australia at the UCI World Road Championships, 2005 and 2006
Victorian Track Team Member, 2008, 2009, 2010
Victorian Individual Pursuit Champion, 2009 and 2010
Australian Road Sprint Champion, 2001
Victorian Time Trial Champion, 2001, 2002, 2003
Redlands Sprint Jersey Winner, 2003, California
Australian Team Pursuit, 2nd 2009, 3rd 2008 & 2010,
Jayco Bay Criterium Series, Stage 3, 1st, 2010
Held a Victorian Institute of Sport Road/Track Scholarship 2004 – 2009.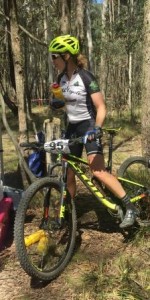 Helen has a wealth of international experience and is now helping to develop the next generation of cyclists from Victoria. To read about Helen's racing endeavours please click here.
Contact Helen:
0419 268 644
email: helen@kellycycling.com.au
Rob Tighello ("Tigs") – Road
Rob's coaching speciality is in developing riders at the NRS (National Road Series) level and beyond. He is a former Victorian Institute of Sport Road cycling coach.  Rob has directed several teams, including the VIS team, Drapac team and Pat's Veg cycling team, in Australia, Asia and Europe.
This wealth of racing, coaching and directing experience helps him get the most out of each athlete he coaches. He understands what it takes to get a national title and his racing tactics are second to none. He continues to win local criteriums without doing the training of his young charges to prove that being a smart rider is often more important than just being strong.
He continues to ride with the aussie pro's (when they are home for their Nationals preparation) to learn more, so he is up to date with new technology in the cycling world.
Rob has a straightforward delivery approach but this is respected by the calibre of rider he is dealing with.  His resume in extensive and below are a few of his achievements:
Level 1 Cycle Coach
Former Victorian Institute of Sport Road Cycling Coach
Former race director of Drapac Cycling team, Pats Veg cycling team and VIS
Raced professionally on the road/track in Europe, Australia and North America
Australian Elite Road Race Champion, 2000 (3rd in 2002, 5th in 2004)
Won Tour Down Under "King of Mountain" jersey, 2001
4 times Victorian Road Champion
1st Midlands Tour, 2000 and 2001
10 times – Herald Sun Tour competitor
1st Tour of Goldfields
1st Preston Mountain Classic
3rd Tour of Tasmania 2000