Athlete Testimonials
Kelly Cycle Coaching has coached and/or helped out many athletes over the years.  Here are several testimonials on what they have experienced with KCC.
Alex Anasson – Triathlete
Just wanted to say to you both as I kind of didn't get to go into as much detail as I would have liked yesterday how much I am loving my sessions with you.
I never thought I would look forward to these lessons but they are a highlight of my week and I am also starting to look forward to riding too which is a huge step for me.
The environment you have created has been really conducive to me being able to apply what you have taught me and learn quickly and I am really grateful for that.
Your passion, care and commitment is palpable and I am so glad I found you!
I am looking forward to learning more and developing into a better a rider under your guidance and expertise and thanks again for making me feel so welcome.
Nick Bien – National Level Rider
Thank you Bob and Helen so much for the years of coaching and mentoring.  It is often hard to express the appreciation for all the work you put in both effort and behind the scenes, giving myself and all the others the best opportunities to progress and gain the finest experiences.
I can still remember the Eildon Junior Tour of 2011 (U19), riding solo after being dropped on the dead flat pond loop.  My improvement since is a testament to all the time you both put into helping me progress as an athlete and as a person.  I will carry forward many life lessons and I'm sure all these lessons will and have attributed to doing well in my studies.
I'm sure this won't be the end of my riding and racing and I look foward to staying in touch in the future.
Thank you once again for everything you have done.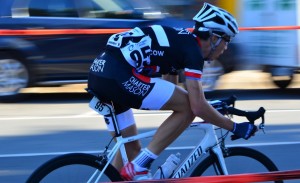 Angus Lyons – Two time Australian Uphill Time Trial Champion, National level cyclist
My first interaction with the Kellys was at the Under 15 National road championships where they coached the Victorian Junior Team. Recently, I have just completed my fourth NRS (National Road Series) tour and also the Herald Sun tour.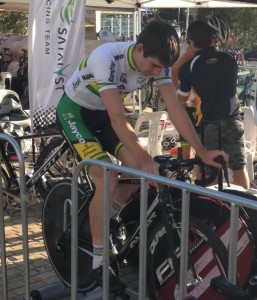 During my time with them I have learned a great deal: from bike setup to nutrition; tactics to bike handling as well as the dreaded speaking and presentation skills. Bob and Helen have a great holistic approach to coaching, believing in creating and preserving well rounded athletes. As Bob has been heard to say "To succeed you need to be able to do more than ride a bike fast, I can teach any monkey to ride a bike." This is evident in the number of athletes, including myself, whom they have coached during and then post VCE. They believe in creating smart athletes which is seen in the scientific approach to training programs as well the inclusion of the athlete in post training data analysis, something that really helped me understand how and why I was training as well as how to get the most out of each second of training.
Throughout my time with the Kellys one of the greatest impacts has been in bike handling skill, going from someone who could hardly turn a corner to someone who can happily stick with a group on a descent or mix it with big bunches. Overall they have a professional yet personal approach to coaching that can push any athlete to the next level; in my case, two or three levels.
Justine Barrow – numerous VRS wins
I just want to express my sincere gratitude for all that you have done for me as a coach, mentor and friend over the past 18 months. You have frequently gone above and beyond and your dedication to your athletes is amazing.
You as a person and an athlete are inspirational.  I am so truly grateful for the immense assistance that you have given me to become the cyclist I am today.
Thank you for your patience, understanding and passion.  Thank you for the journey.
Stephen Tippett – Three Peaks Challenge
The 3 Peaks Challenge ride was fantastic – thank you. I probably had the best day on the bike EVER. Had lots of energy and power. I was waiting for my mate who normally beats me on the climbs. I finally had to leave him behind on the back of falls. What a magic climb, was great to see all these people walking, vomiting and generally suffering (when I was still feeling great). I got 10 hours and 24 but could have possibly broken the 10 hour mark. I felt awesome and now have to think up some new and imaginative goals.
Thank you for preparing me so well, It truly made for an enjoyable day when it could have been a day of suffering.
Nicholas White – State Champion
Thank you for every you have done for Nicholas over the past few years.  We appreciated the fact that you both took him under your wing before he officially joined the "Kelly gang". He has grown and developed so much under your guidance and has had a great deal of fun along the way.  No doubt we will see you throughout the year but our sincere thanks for everything.  Jenny and Gerald White, Ballarat.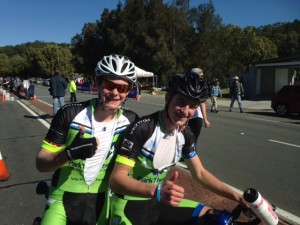 Harry Bade – Former U19 National Team Pursuit Champion

When I first started with Kelly Cycle Coaching, it was a vastly different story than it is today.  One of maybe 10 athletes, and for the first year I didn't even meet Helen, who was pursuing her pro career in the US and Europe, and only one van!
After a string of disappointing results, which in retrospect reflected my ability at the time far more than my built up self-expectations, culminated in being dropped from every race of the 2007 Ararat Junior Tour, Bob took me aside and gave me a piece of advice which I credit for much of my ability to persevere through the next two or so years- that before I could learn to race, I had to learn to train. To me, its this principle that sets KCC apart from other coaches I've experienced- while any good coach will focus on the performance and not the results, it was his ability to focus and adapt, as well as mould the way that I personally trained that stood out.
In the years since, while the program has expanded from a handful of kids from Melbourne, and me, heading out on the road every now and then to a minimum of twenty from every part of the state turning up to whatever dedicated session happens to be running; my racing's gone from that of a C Grade club rider to a National Championship in the Team Pursuit, with Bob as the coach. The development of the new testing centre (which I'm going to claim some credit for setting up as I helped with the painting!), the new and vastly improved team, the race day set-up and even the explosion in numbers is testimony to Bob and Helen's absolute dedication to whatever is going to put their athletes in the best position possible- and that's where the difference lies.
Tom Donald (AUS) – National Level Cyclist

Bob and Helen Kelly are reliable, enthusiastic and experienced coaches. They are both easy to talk to and always available for advice.  Their coaching helped me to improve consistently and taught me to establish good training ethics.  I believe that they have a great interest in the athlete's progress and success.  They work well together to provide an all round approach to help each athlete reach their goals.
I throughly enjoyed the bunch training rides and their 'on the bike' training approach.
After competing at a National Level for two years I competed in my first UCI categorized tour this year and am looking forward to more international endeavors in the next few years.
Tina Pic (USA) – Former USA Road Worlds Team representative
Bob Kelly directed the teams I raced for in New Zealand and Australia during 2004 and 2005.  He was key in instilling confidence in my performance and getting the most out of the teams. Even with a mix of relatively young and some older more experienced riders, he was able to help us work together in a short period of time. We were able to win stages in the New Zealand tour – a criterium and road race.  He also helped us to a 3rd place finish in the Wellington World Cup.
In addition, I raced in Europe, Australia and North America with Helen for a three year period.  I first got to know Helen when we raced the Giro d' Italia as part of a Danish team.  Helen's knowledge of cycling tactics made my racing much easier because she always knew where to be at the right time. For me, she was a teammate that I never had to speak to on the road because we were always on the same page. She also knew how to pull the team together and instruct those that were unsure of what to do in a quickly changing situation.
She was also my closest training pal for the months leading up to our racing seasons.  Her work ethic is like no other. Because we were so great at pushing each other, at times we pushed each other too much and quickly learned the value of 'rest and recovery'. She has a ton of experience that can help both beginning cyclists and elite racers, reach their goals.
USA Criterim champion – 2002,2003,2004,2005,2007,2009
National Road Series champion 2000,2004,2005,2006,2008
Pan Am Championships Gold road race 2005,2007
Wellington World Cup – 3rd 2005, 5th 2006
Geelong World Cup – 4th 2006
Giro d'Italia – Stage 5, 2nd place
Tour of Geelong , Stage 4 (winner 4 times).
Jessica Laws (AUS) – National Masters Track Cyclist
I have known and worked with Bob and Helen Kelly for some time now and have always found their professionalism and commitment second to none.  Their advice and assistance to me during training and racing has been invaluable, and they are very approachable no matter what age or level of cycling ability. They bring with them a wealth of experience and are always seeking to advance their knowledge and provide the most current best practice in training methods.
Three time Victorian Elite State Team representative,
Five time World Masters Champion and Masters World-Best time record holder