Representing Australia at the UCI World U19 Champs

Kelly Cycle Coaching athlete, Maccie Carter has recently been named as part of the 3 male U19 riders selected to represent Australia at the UCI World Road Championships in Qatar in October 2016.
Maccie started with KCC in 2013, with aspirations like any young kid, to get stronger, bigger and faster.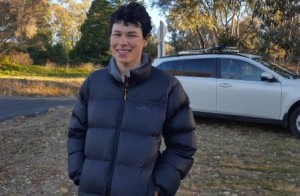 Maccie has worked hard over the past 3.5 years, consistently doing his training and gradually seeing the improvements.  And like many aspiring young cyclists, his results certainly didn't happen overnight. He needed to learn to pedal well, develop some core strength and stability and understand positioning and tactics.  All these facets of cycling have taken a few years to develop.
It wasn't until 12 months ago that some real strength gains began to show and then the results followed. And what is really pleasing is that his scholastic results have improved over these past 3 years also.  A real win-win outcome which shows that sport can be the catalyst for academic endeavours.
Congratulations on your achievement Maccie.  His fellow team mate and school friend, Alastair Christie-Johnston also made the team.  A great effort.