Eildon Road Race
Kelly Cycle Coaching had several great results at the Eildon VRS road race last weekend.
The A Grade women won the VRS fastest team award with 3 riders featuring in the top 10. Both Kirsty and Anna featured in breaks before the climb, then Bec and FiMac took over as the team's climbers.
The A grade men also rode well with Stefan finishing 11 in a small but strong field.  Paddy and Kyle were both in earlier breaks to help set things up for Stef.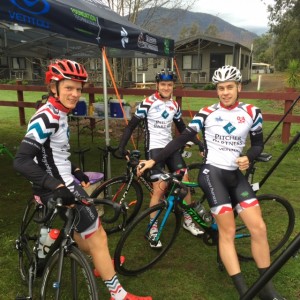 Our masters riders, Andrew, Paul, Damian, Wayne and Rob all rode strongly with the race featuring the 6km climb of Skyline.
Our C Grade women also raced welll with Ally Rose and Saff finishing in the top 10.  Great riding ladies.
This race was also an opportunity for KCC to help showcase the new Essendon SKODA Superbe that was decaled up in Tour de France signage. We thank Essendon SKODA for lending us the car for the weekend.