Youcef – 4th in Trans Hajar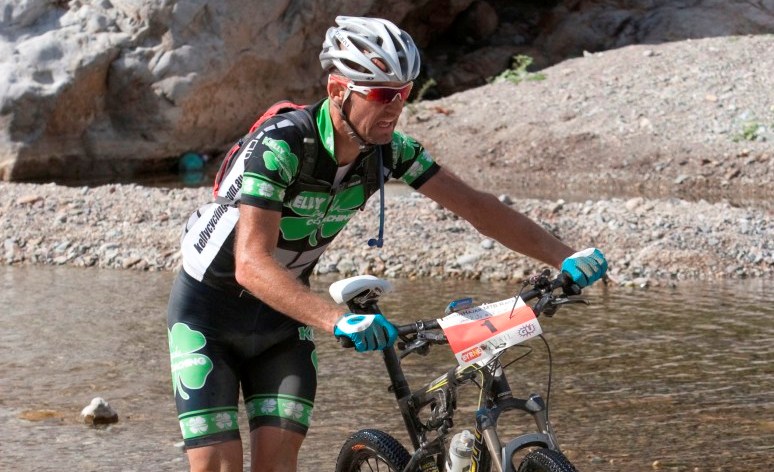 One of our Oman athletes, Youcef Cummings (brother of Mark) recently completed the Tour of Trans Hajar.  This is a tough mountain bike tour which many use as preparation for the Cape Epic mountain bike tour to be held in March.
Check out this video to see Youcef.
Here is Youcef's report on how each day went.
Day 1 – Individual Time Trial
Felt good, average HOUR heart rate of 173bpm for 1hr42min30.  Finished 3rd from 90 riders. Last years winner Rob Barrel the former World Champion Triathlete rode 1.38.30. Last year he beat me by 7mins.
So badly jetlagged.  Jetlag is evil.  Have the power but feel really flat and tired.  Just cannot get to sleep.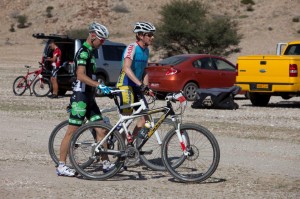 Day 2 -Al Saleel – Wadi Mae – Yitti – Qantab – Al Saleel – 90 km
Was actually 3rd today at start on GC. James was 4th 1 minute back, next rider 5 min behind James on GC.
Long day loads of hills, I split the group at km 40 in the hills, the two front guys were 1 and 2 on GC dropped me on the very technical descents and were gone, then James and I. James was dropped at 70 kms, I pushed alone, bad move, should have dropped back into a group. With 2 km to go there is a massive hill, I had nothing, James passed me and three others. I finished 6th which was Ok cause I was letting them go because I knew it wouldn't change GC. But James out climbed me, I am now 4th with 27 seconds to James and 4 mins to the guy behind me.
So I just need to be smarter tomorrow and manage the position in the group better, it was a mistake to go alone today. I am disappointed, I had nothing on the hill. I haven't slept for 4 days, which is really killing me! Tonight, I hope I sleep. Jet Lag sux!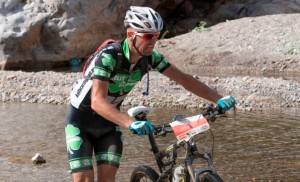 Day 3 – Another tough road stage
Well, today Jimmy popped, but so did my rear tyre!  Bummer, punctured at about 30kms, 3 times it flatted, needed to put a tube in, about 50 guys passed me. I chased for 4 hours, came in 6th. GC, I am still 4th, the guy in front is ahead by 2 mins. Tomorrow I WILL be 3 rd!  By the way, rode like a train all day, best day yet, HOUR down, felt superb.
Day 4 – Another undulating and tough stage
Well can't say I didn't try, took 3 mins from the guy in third. He had 5 mins after yesterdays lot of punctures, so not enough to get me third but I am well chuffed with 4th from 80 riders.
Interesting I finally slept well last night, which I really noticed when I got on the bike, I was a bit slow out of the gate today, but nailed the mid race to end, just a couple of minutes off the front two, they were always in sight. In fact at one point today in a soft wadi for about 5 kms, I dropped the whole group (7).
Major difference to last year, continued power output was there, had legs all day yesterday and today.  Jet Lag is real and is nasty!
Thanks again for your help, it all worked as plan, not a piece of the power outputs was missing, my power profile is testimony to that.