CharterMason Team Camp – Day 1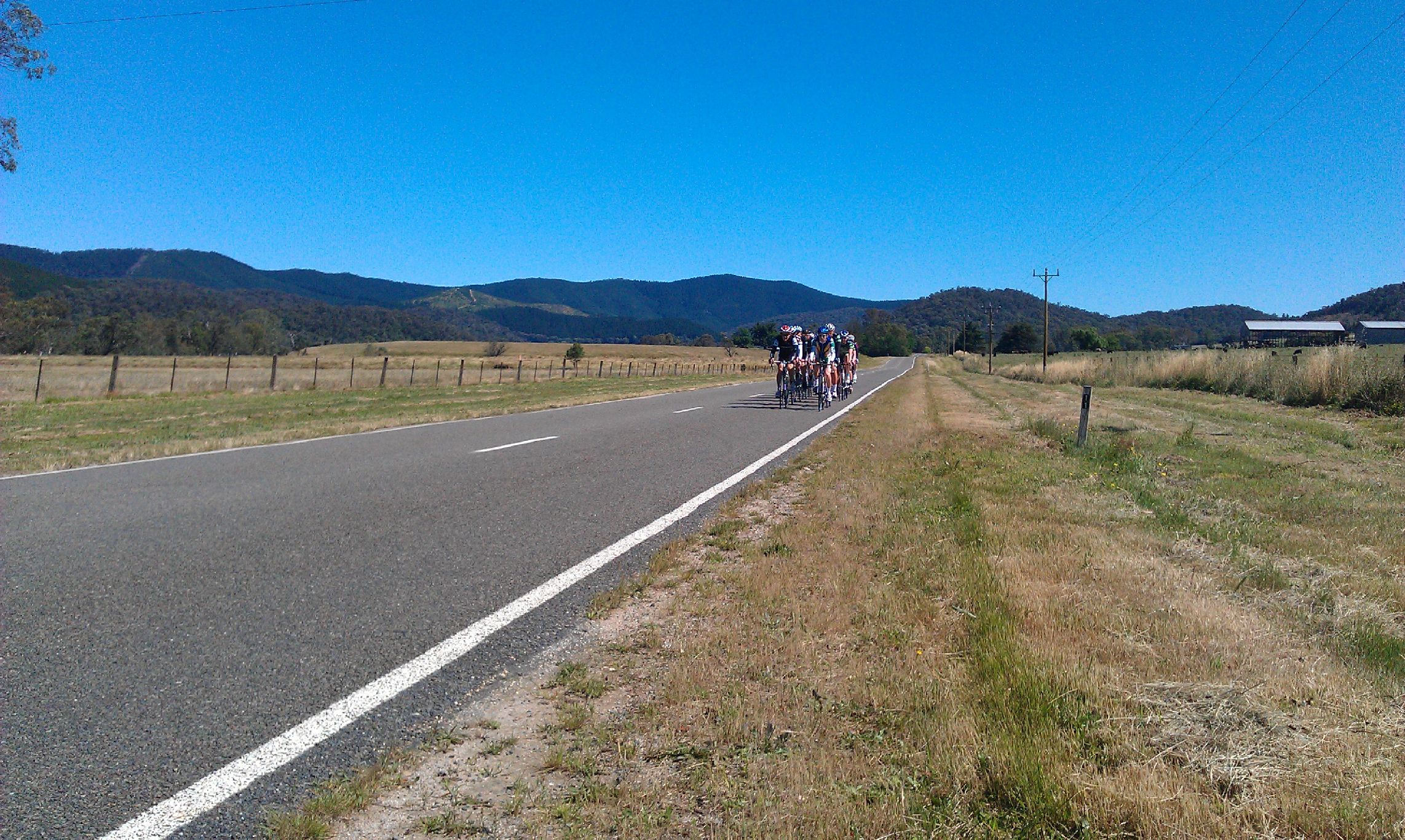 CharterMason Team Camp
Camp Introduction
The CharterMason team commenced their training camp, immediately after the Bright Tour.  The first task was to plan out their weekly nutrition.  Armed with a cook book for each cabin, they needed to present a breakfast, lunch, dinner and snack detailed menu for each day of the camp.  After completing this task, they needed to compile a shopping list and nominate one rider per cabin to go to the supermarket. At the supermarket, they only had 30mins to shop, get through the check out process and be loaded back into the Kelly Cycle Coaching van.  Needless to say, Sprinter Will won by 2mins over the rest of us.
After dinner, our first lecture was a debrief of how the race unfolded.  This was an invaluable activity in each rider learning what worked well and what could be done differently next time.
Day 1
The CharterMason team along with a few other Kelly Cycle Coaching athletes did a leisurely 90km recovery ride out to Lake Buffalo on day 1.  It was a chance to roll the legs out and get rid of some of their post race soreness.  It was also a chance to adjust to 'lock down' – no phones all week, which was definitely a foreign concept to many of them.
For our Year 12 riders, with schoolies now a distant memory, it is time to start training hard, after months of focusing on their studies and only using the bike as a study break.
After lunch and a few hours of hanging out in the pool it was time to do some core training.  All riders were told to put on old sneakers and clothing and we headed to the chilly Ovens river.  The photos should tell the story but for some reason all athletes felt compelled to hold rocks in each hand and stand for 10mins at a time with their arms held out. They also 'enjoyed' running up the river 'peloton style' swapping turns every 20 strides.
The riders also found a love for logs and couldn't bear to do sit ups without hugging their log.
It is evident that washing is one of their favourite past-times and they thoroughly enjoyed washing the van and trailer, along with their bikes in meticulous detail.
We had been joking with Michael Hale for weeks that we would be cutting his hair on camp.  Amazingly, he took to the idea and went and purchased a Remington set of clippers.  He looks quite aero in his new 'newly released from prison' style No 2 cut.
The evening was spent gathered around a whiteboard with Bob and Helen giving the boys various breakaway race situations and the team needed to decide what tactical decision to make in each situation.  This gave them a good chance to learn more about how to influence other teams, when to chase and when to be patient.
We also discussed in detail various lead out techniques and how to protect your team sprinters.  At 9.30pm it was lights out.
Stay tuned for day 2.