Phillip Island – Results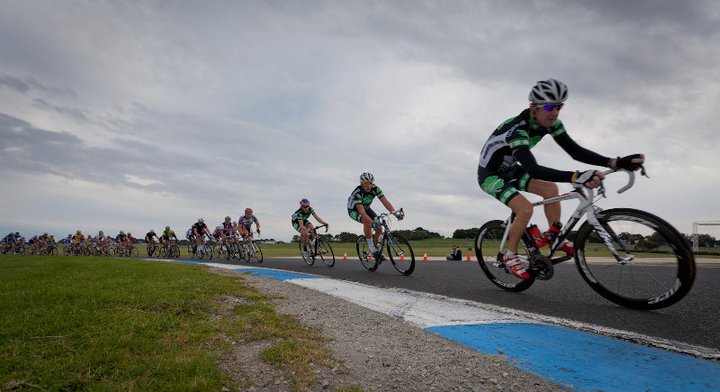 The Phillip Island Grand Prix was a great day of racing, held on Saturday 8 May. 
There was slightly less wind then usual and it was a little overcast and cool but without the forecast showers, which was heaven for all cyclists who raced on the circuit. A number of athletes showcased the new KCC kit and there were some really great comments about how nice it looks.  Not only does it fit well but it is so easy to find KCC riders in the peloton and pick them out when they fly by.
A snap shot of the racing from the morning events:
Open 110km event – B grade
CharterMason/Brown Cow team – 3rd
Orange kit (Munro Boydell, Clement Boydell, Michael Hale, Hayden Eynaud, Will Allen)
CharterMason – 6th
Blue kit (Leigh Parsons, Stuart Cameron, Trent Morey, James Cummings)
U17 Boys Kermesse
Sean McIver – 5th
Drew Morey – 7th
Elite Women Kermesse
Carley McKay – 9th
Helen Kelly – 10th
For detailed results please refer to the CSV website – results section.
In the CCCC club racing in the afternoon the following notable results from some of our athletes were:
Mark Cummings – 5th (B grade)
Camden Bush – 2nd (C grade),
Joel Koo – 4th (C grade)
Andrew Gent 9th (C grade)
Ben Andrews – 5th (D grade)
Well done guys.  Feel free to email any good photos you may have taken.